The curriculum at Gurnard Primary School follows the Early Years Foundation Stage Framework and the National Curriculum. It is designed to be purposeful and varied with links to children's first-hand experiences. We adapt the curriculum and our teaching approaches to meet the needs of each group of learners at our school.
This video documents the work that our staff have done on curriculum development and specialist teaching over the past 3 years. We hope that this will give you a real insight into the teaching and learning that happens every day in our school. If you would like to find out more about our school curriculum, please look at the website pages for each year group and subject. Please do not hesitate to contact our school office if there are any questions that you have.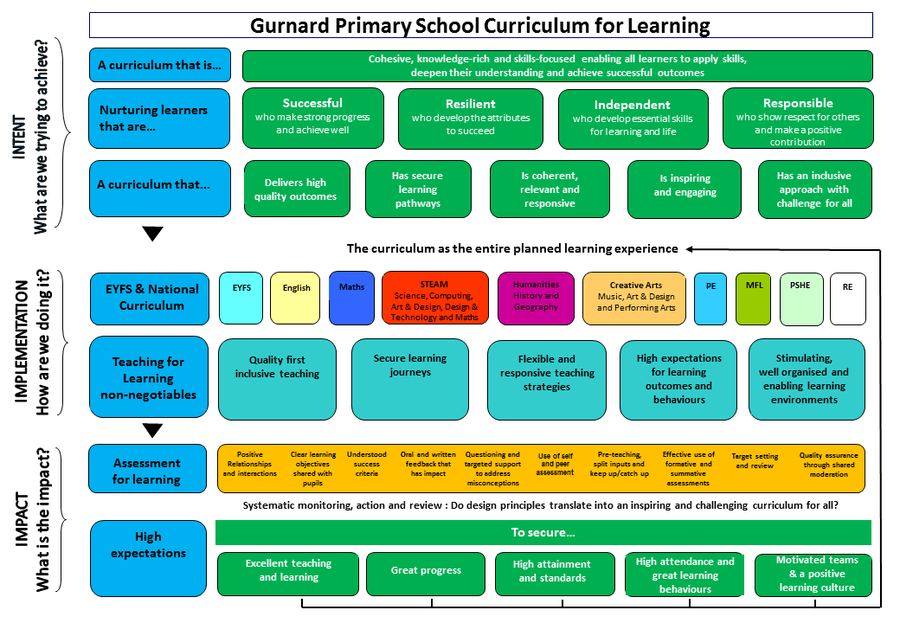 Click here to find out more about how our approach to the curriculum fulfils our duties in the Equality Act 2010 and the Special Educational Needs and Disability Regulations 2014.